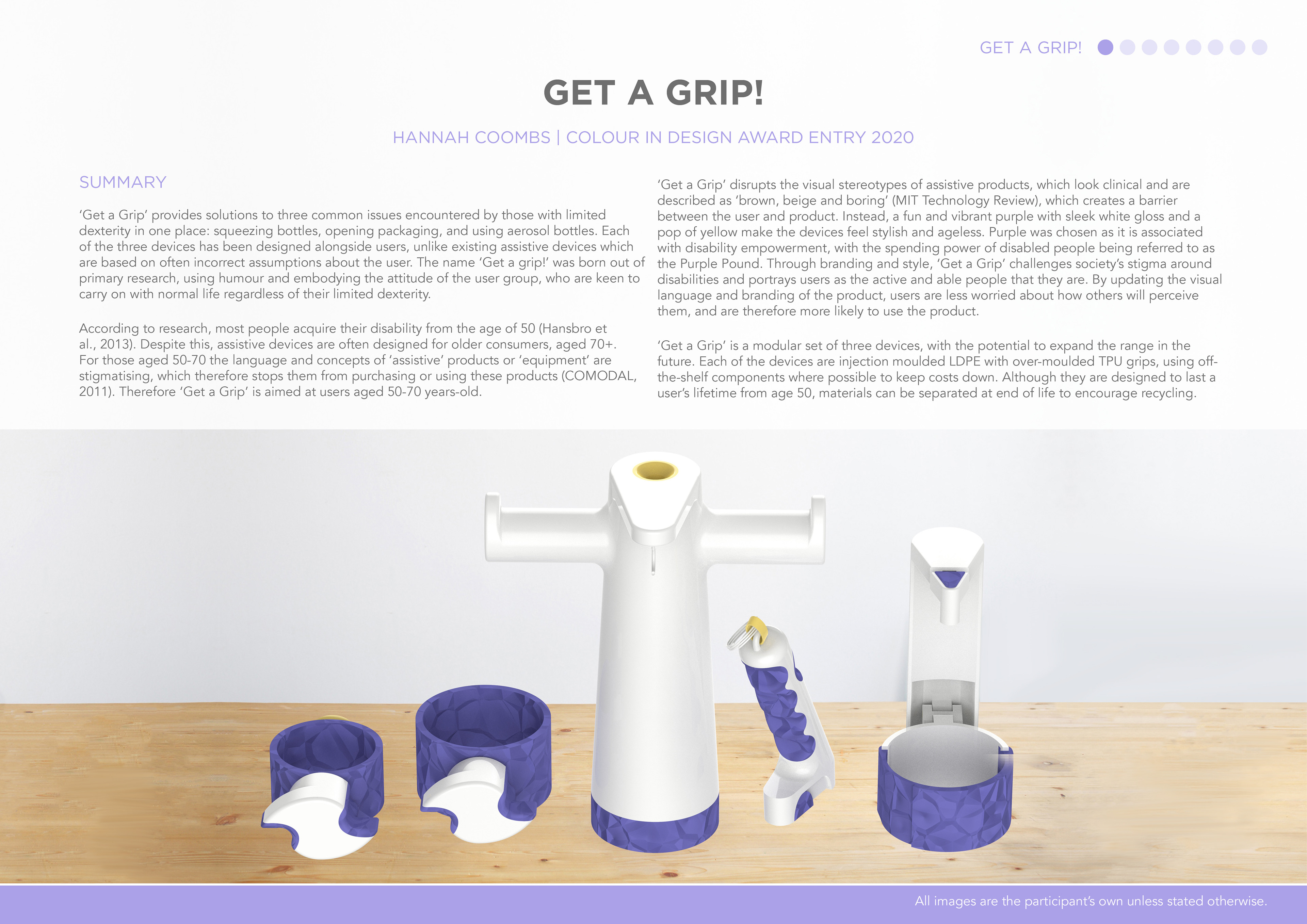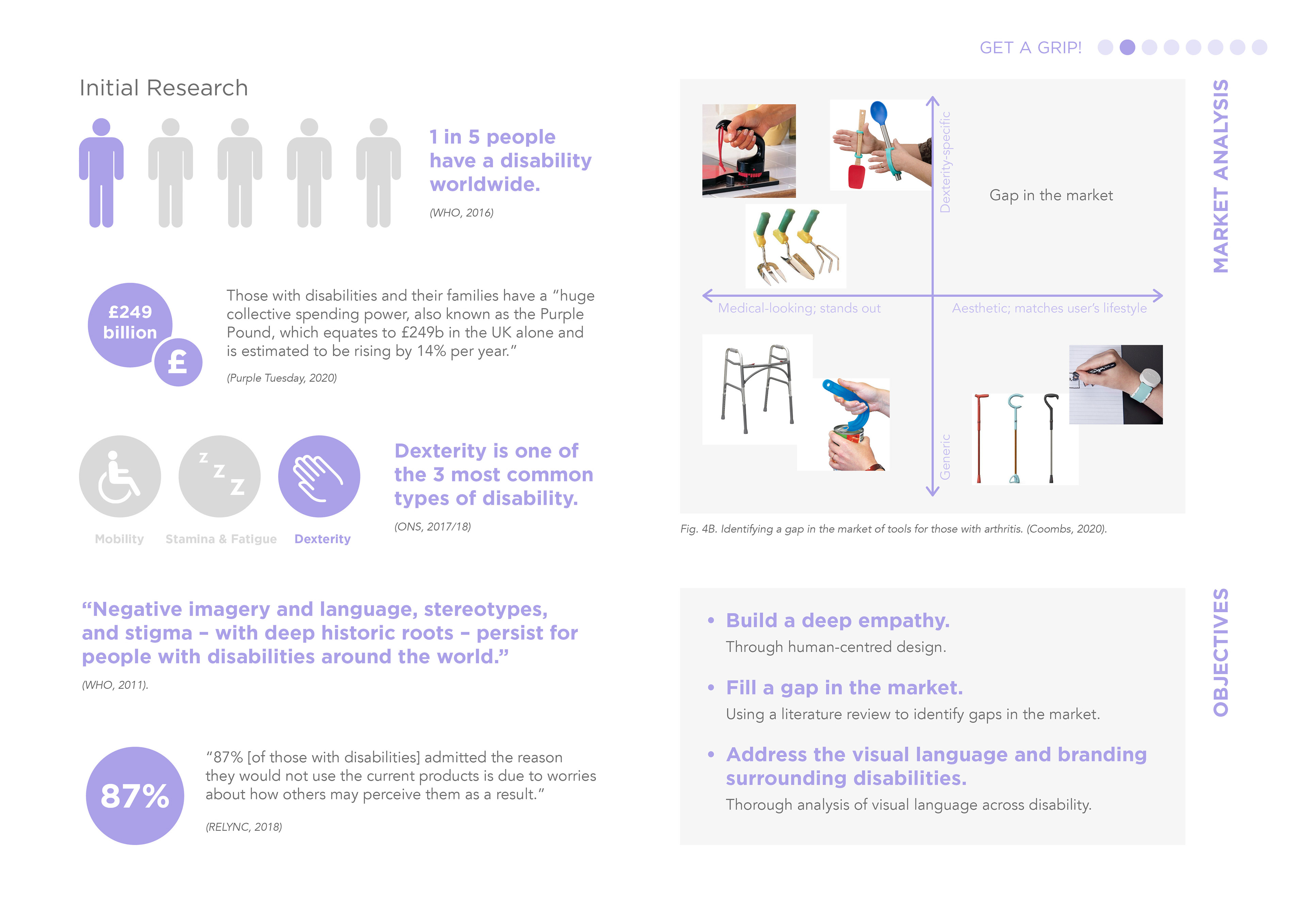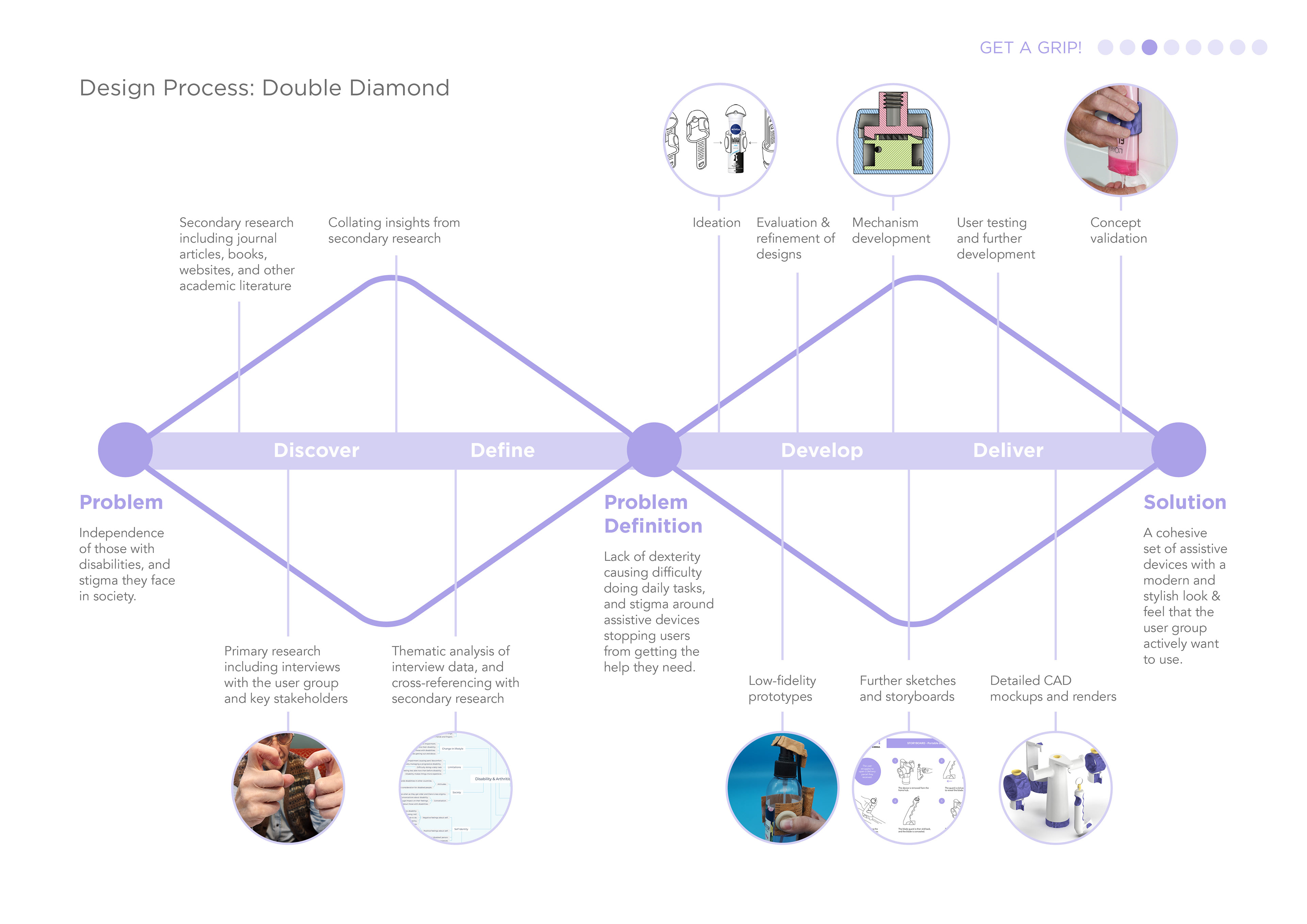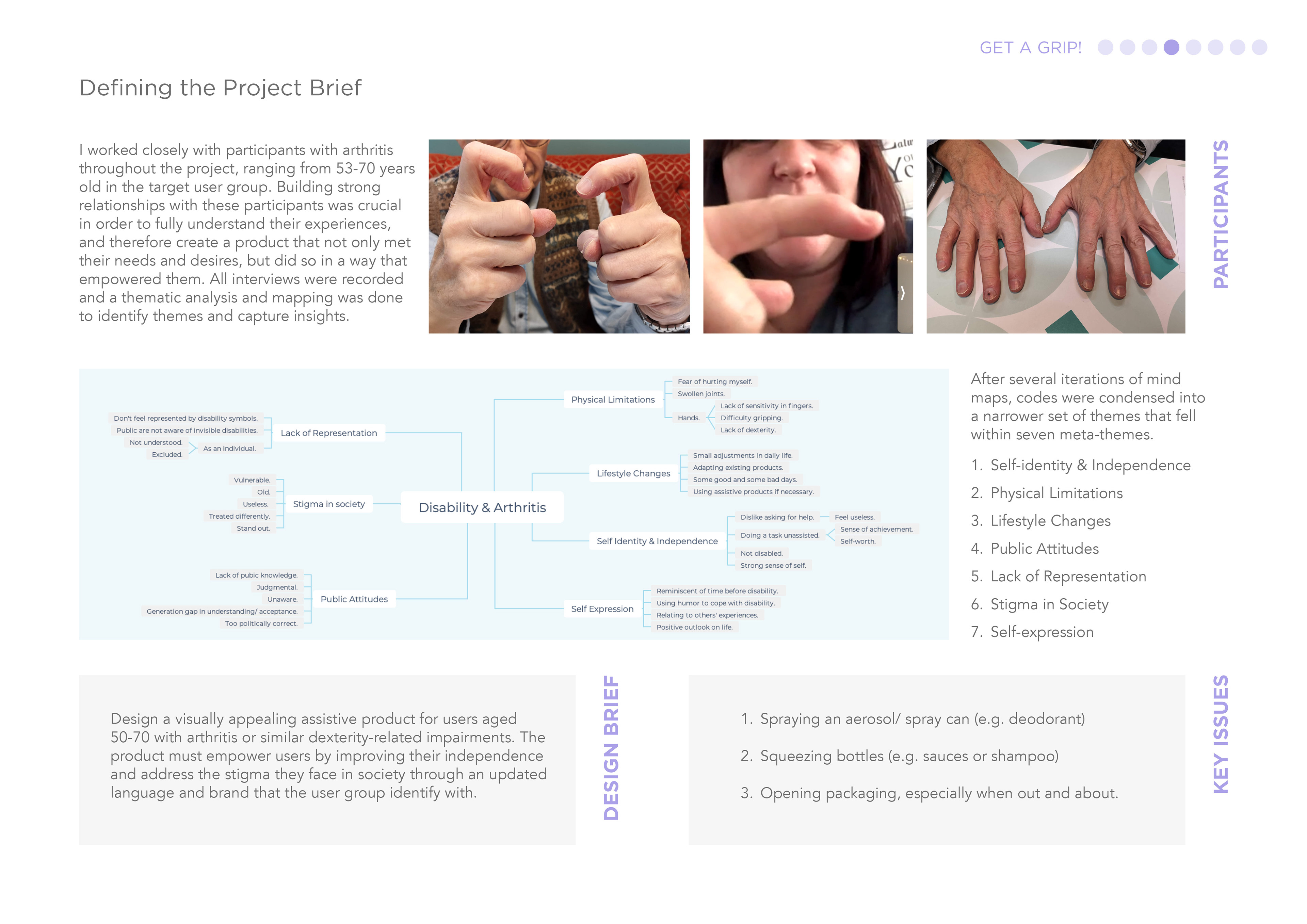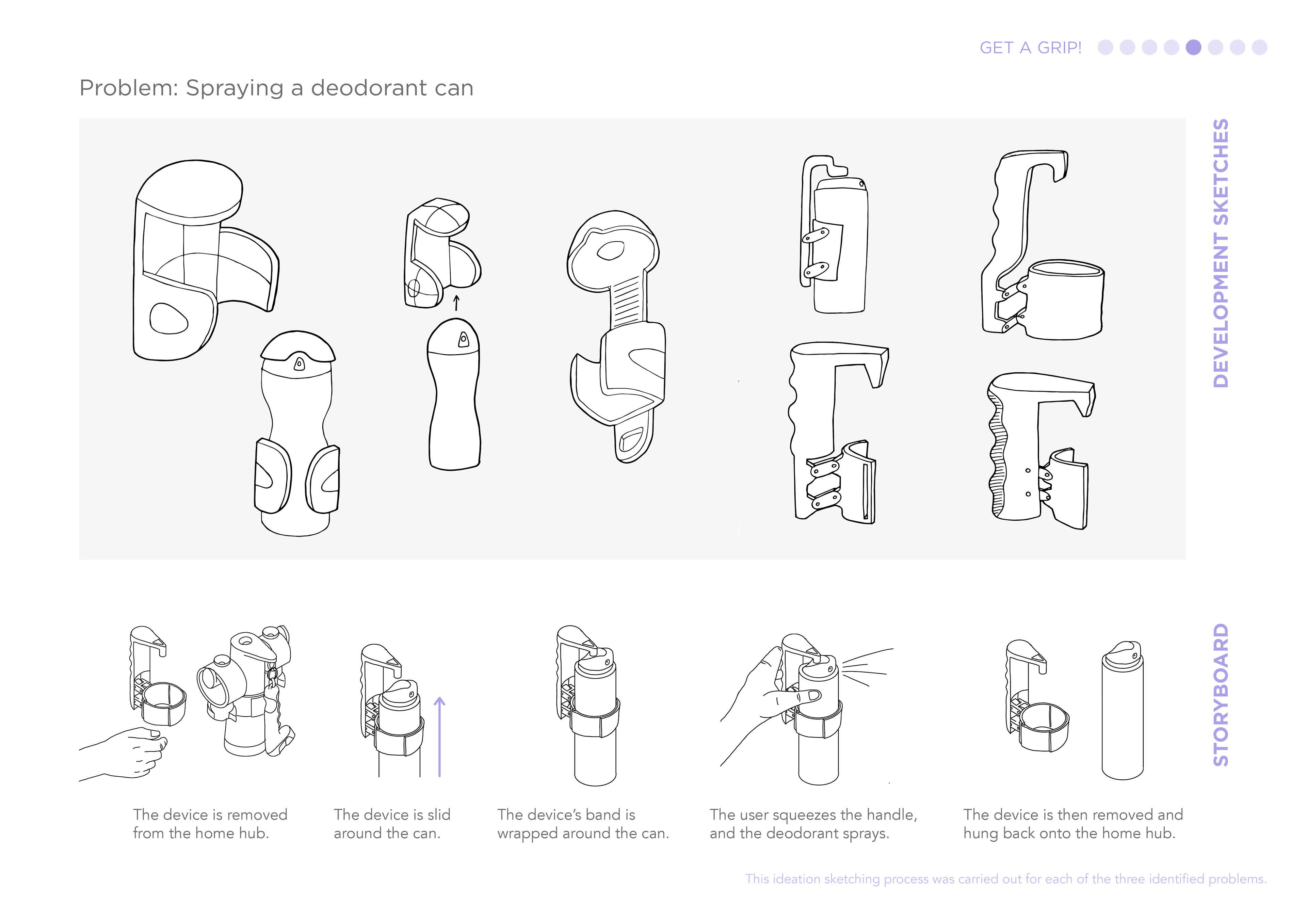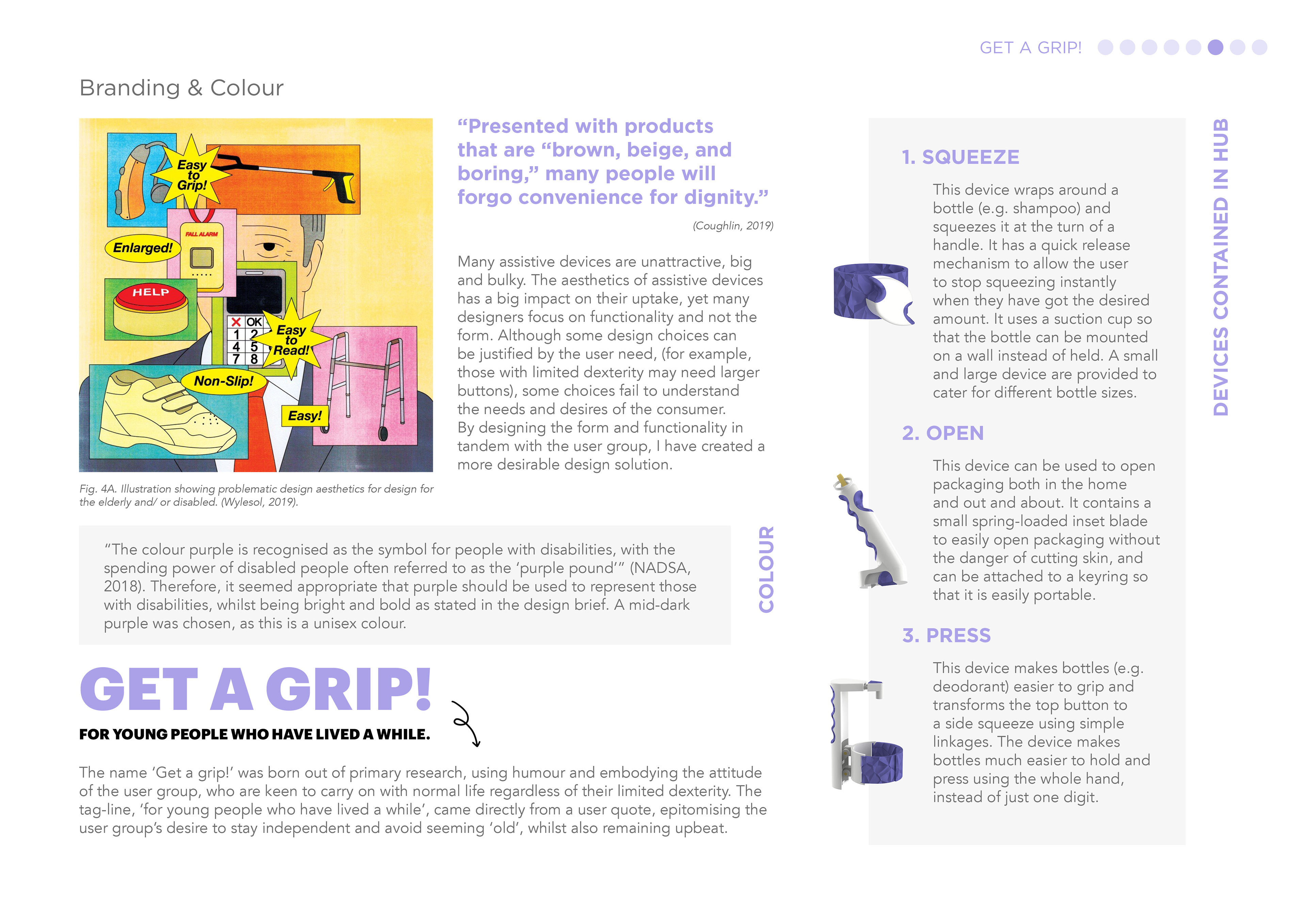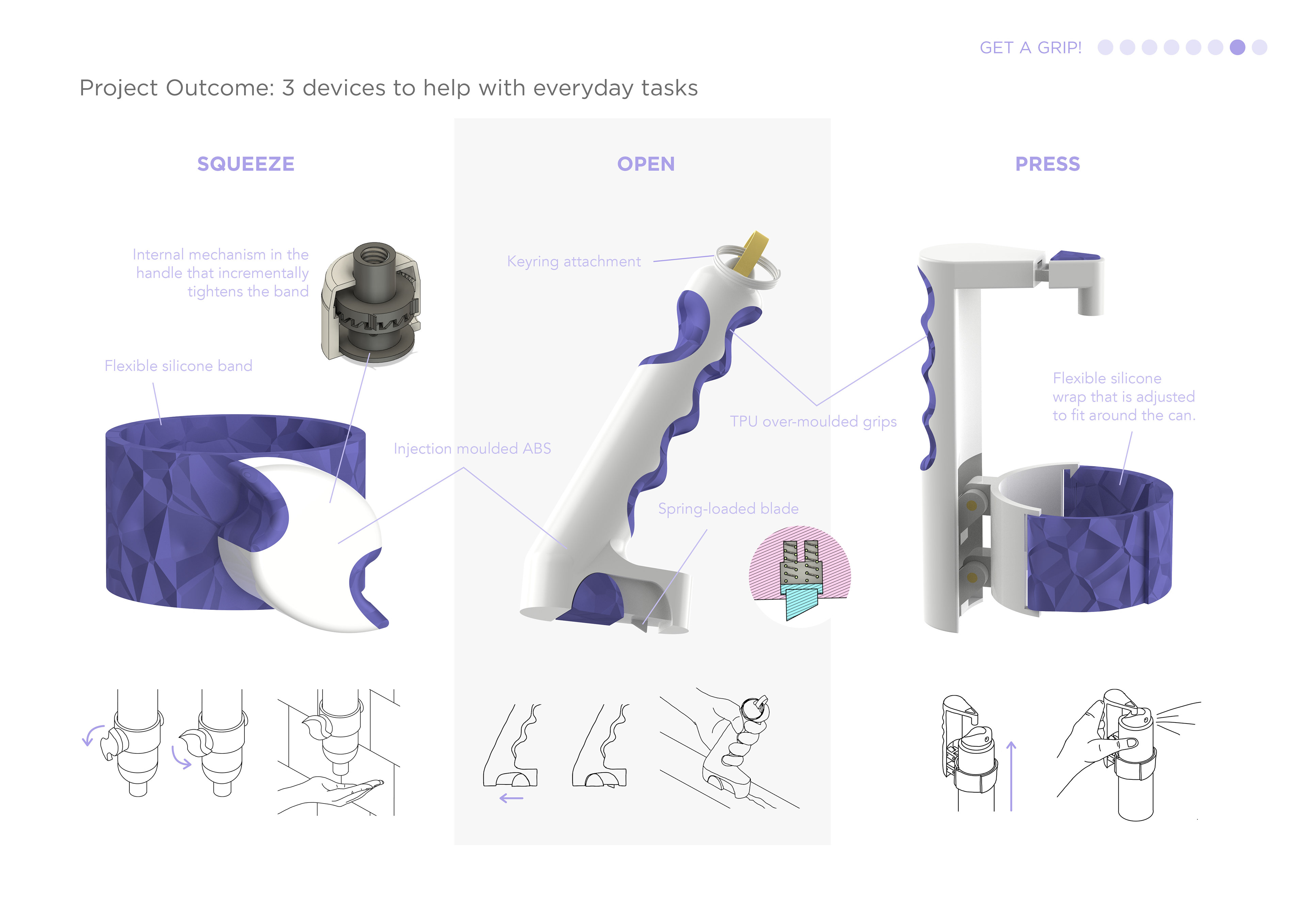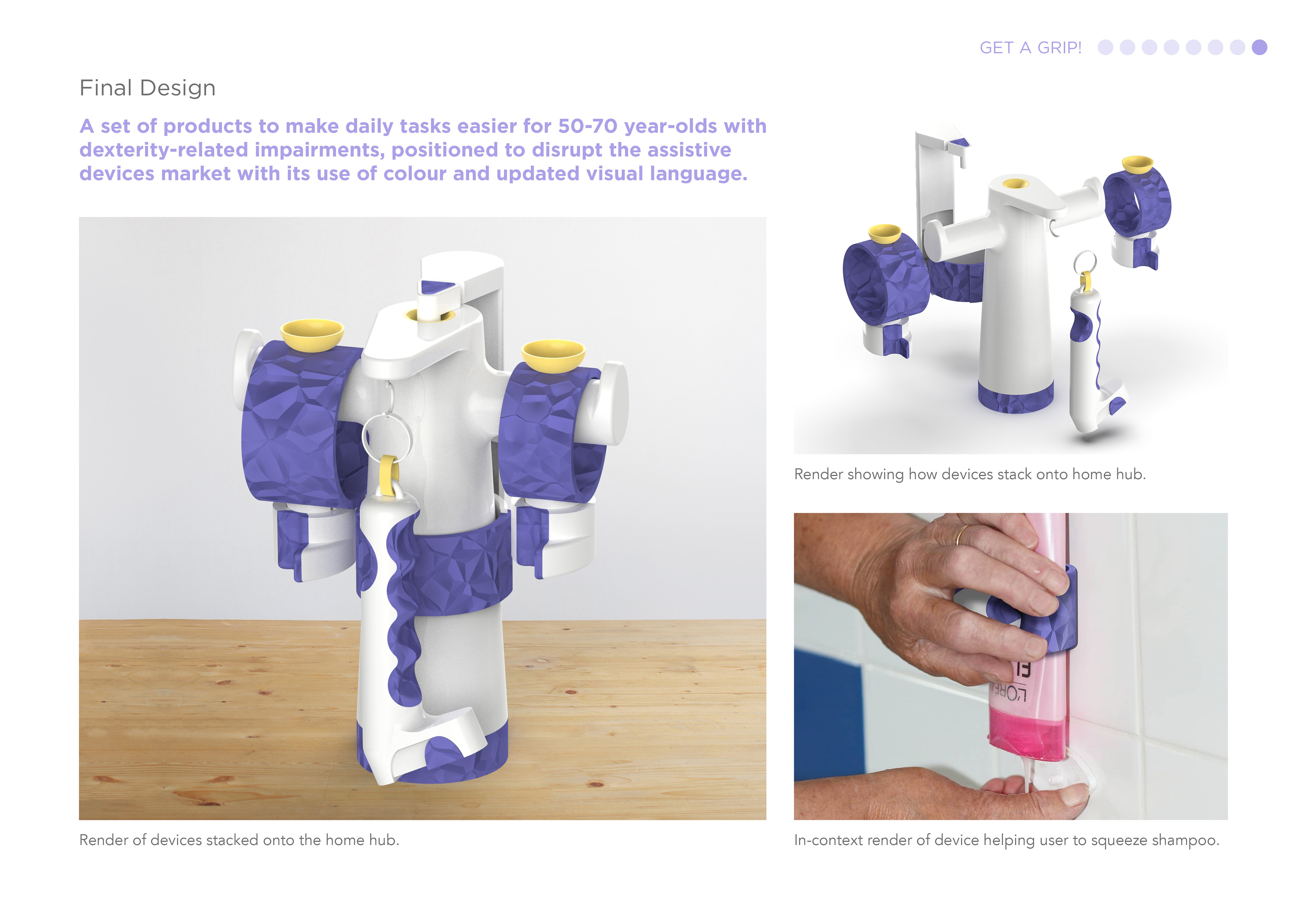 Summary
'Get a Grip' provides solutions to three common issues encountered by those with limited dexterity in one place: squeezing bottles, opening packaging, and using aerosol bottles. Each of the three devices has been designed alongside users, unlike existing assistive devices which are based on often incorrect assumptions about the user. The name 'Get a grip!' was born out of primary research, using humour and embodying the attitude of the user group, who are keen to carry on with normal life regardless of their limited dexterity. 

According to research, most people acquire their disability from the age of 50 (Hansbro et al., 2013). Despite this, assistive devices are often designed for older consumers, aged 70+. For those aged 50-70 the language and concepts of 'assistive' products or 'equipment' are stigmatising, which therefore stops them from purchasing or using these products (COMODAL, 2011). Therefore 'Get a Grip' is aimed at users aged 50-70 years-old. 

'Get a Grip' disrupts the visual stereotypes of assistive products, which look clinical and are described as 'brown, beige and boring' (MIT Technology Review), which creates a barrier between the user and product. Instead, a fun and vibrant purple with sleek white gloss and a pop of yellow make the devices feel stylish and ageless. Purple was chosen as it is associated with disability empowerment, with the spending power of disabled people being referred to as the Purple Pound. Through branding and style, 'Get a Grip' challenges society's stigma around disabilities and portrays users as the active and able people that they are. By updating the visual language and branding of the product, users are less worried about how others will perceive them, and are therefore more likely to use the product.

'Get a Grip' is a modular set of three devices, with the potential to expand the range in the future. Each of the devices are injection moulded LDPE with over-moulded TPU grips, using off-the-shelf components where possible to keep costs down. Although they are designed to last a user's lifetime from age 50, materials can be separated at end of life to encourage recycling.